Team
Together, our team represents 50+ years of experience and commitment in the landscaping industry. Along with a strong work ethic, we all share one thing in common–a true dedication to our clients. You can rest assured you will see and feel the difference when a Milosi crew steps onto a property. So much more than a lawn-mowing service, our team is committed to enhancing and improving every property we touch.
To give you an excellent experience and to fulfill our goal of becoming the go-to landscape company in Middle Tennessee, we hire only the best people—talented professionals with a heart for great service.  We respect ourselves and take pride in our work because we serve you best by using our talents and hearts.
Milosi is a unique company in our line of business, and we are proud to introduce you to some of the great people behind our work.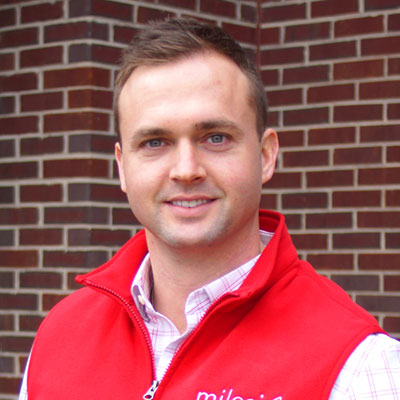 Taylor D. Milliken
Owner & President
"Growing is at the core of our culture, and I don't think you will ever find a company that cares more about the satisfaction of its customers than we do."
Personal/professional development is foremost on Taylor's list of values. "You cannot grow a business without growing yourself. The business will outgrow you." Being the consummate learner, Taylor is constantly applying what he learns to improve and role model for others. His greatest gift is his love for coaching. Coaching his staff, coaching other small business owners, even his son's little league team- servant leadership is his highest priority and what he wants to be remembered for most. Well… servant leadership and steaks. On weekends, you can find Taylor at the grill creating new culinary delights for friends and family. Taylor and his wife Samantha have three beautiful children- Gunnar, Scout, and Remy.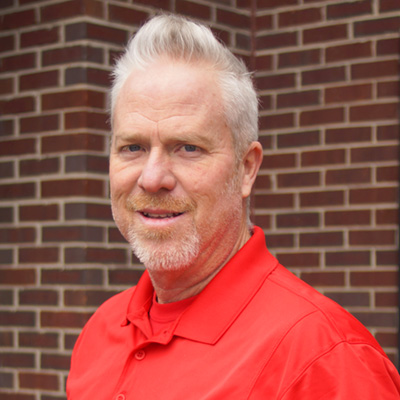 Chris Williams
Senior Client Relationship Manager
Chris also holds the State charter for administering pesticides and herbicides. When he's not taking good care of our customers, this hardworking guy is savoring time with his family, soaking up the scenery in Tennessee. A little known fact about Chris is that he entered the American Idol singing contest at Disney World and WON a few years back. While you won't hear him down on 2nd and Broadway, you can catch his act Sunday mornings at Cornerstone….Or! If you hear beautiful music outside your window, that's not a new species of songbird….that's just Chris doing a quality audit on your property.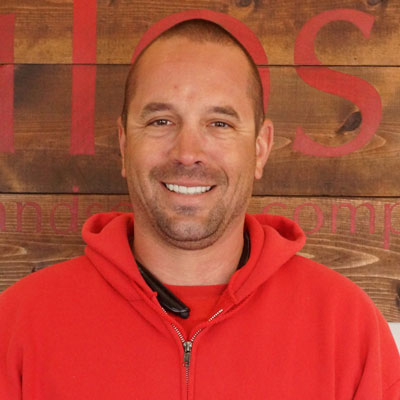 Todd Marasi
Nashville Client Relationship Manager (CRM)
"Ensuring safety is very important to me. I want to make sure that all employees go home the same way they came to work." Todd earned the "Safety First" Core Value Award in 2016 and works hard to keep our field crews educated on this important topic.
When he is not at work, he is either (a) shoe shopping (b) dreaming of being at the beach with his beautiful wife and children or (c) entertaining his Inner Tech Geek with Consumer Reports.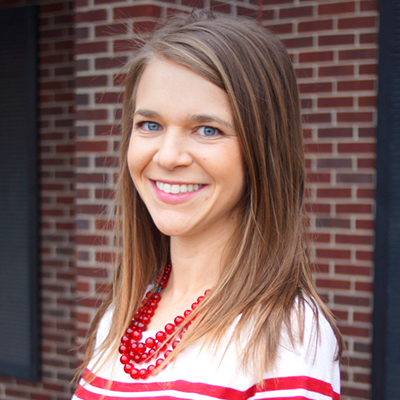 Megan Lowe
Executive Assistant/Sales Coordinator
Able to wear many hats, Megan can contract subs, reduce an hour long meeting to five bullet points, add mulch to a flower bed, all while squeezing one more meeting into Taylor's calendar.
Her organizational skills don't stop at Milosi's front door. As a mom of two, she is working hard on a homeschool curriculum for fall, and feverishly babyproofing around a crawler. Life is good, but busy, but even ninjas need rest. On Sundays you'll find the Lowe's snuggled in jammies next to the fire, listening to Pandora.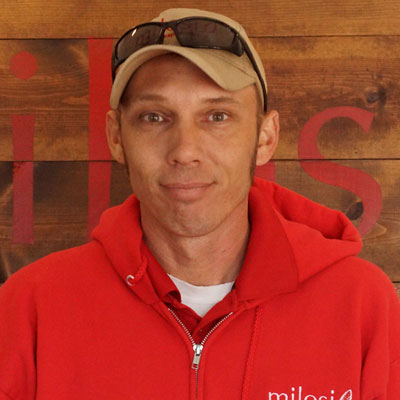 Bill Petry
Production Manager
Bill says he was born with a fly reel in his hand, and that he can "tie his own flies". What a good thing for us! His eye for detail is evident throughout our projects, whether it is knowing how to best angle lights for a Japanese maple or the best river rocks to use for a backyard stream! He even dreamed of becoming a fisherman, until he discovered his latest passion, beekeeping. These days, when he is not caring for his family, he is dreaming about expanding his bee family to twenty five hives! Sounds good, Bill…we'll dream about the honey!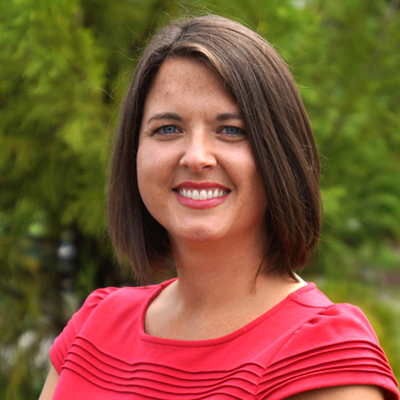 Tina (Milliken) Kizer
Office Manager
Family is everything to Tina, and so is taking good care of our customers and Milosi Employees. "Customer care is central to everything we do at Milosi, and so are our culture events." Potluck lunches, BBQs, and Bowling Night are just some of the activities she plans each quarter for our hardworking team. If someone did a Google search for where to find "Fun", they'd find a picture of Tina clearly in the middle of it. When she is not working, she is at the softball field with her husband and daughter. And one thing that she never forgets to do is call her Mom daily.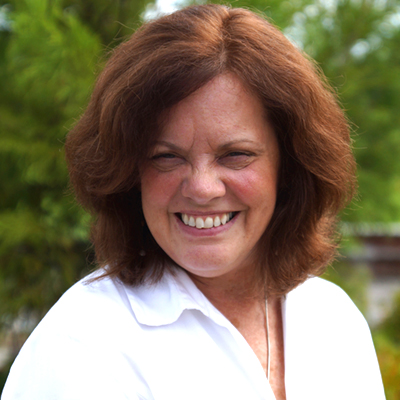 June Hawkins
Project Manager/Landscape Designer
June began her career working with landscape architects and land planners, and then evolved into wayfinding for hospitals, airports and corporate campuses before leading to her interest in restoration of historic homes and native gardens. Her formal education combines interior design, art and horticulture, contributing to the diversity of skills she now incorporates in the design/build field with a focus on landscapes. Ever the servant leader, June wants to be remembered for her work for a better environment "leaving every place more beautiful than it was before".
Her personal passion is her historic home, where she can be found most weekends working on restoration projects, going on a walk in the woods, or working to restore native plants to the forested areas on her property.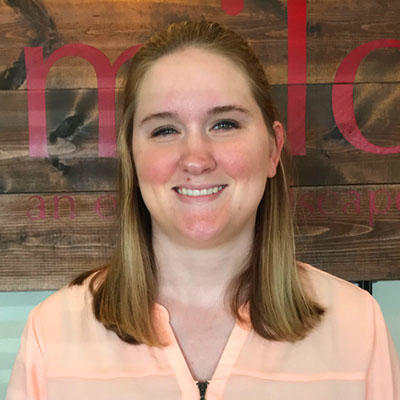 Carynell Carlton
Administrative Assistant
Ever wondered who that chipper voice belongs to on the other end of the phone? Well, that would be the ever enthusiastic, Carynell Carlton. The only thing this woman is serious about is delivering superior customer service!
When she is not organizing crews, answering busy phones, or adjusting her Super Woman cape, she is keeping everyone motivated with her optimism and energy. We love Carynell's spirit and personal motto. She says, "Always eat dessert before dinner. That way you don't miss the good stuff." (We love an AA that can prioritize!)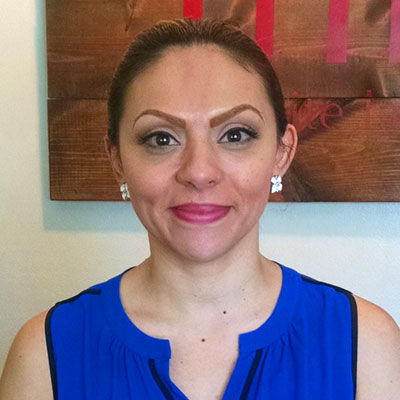 Marlene Guillen
HR Assistant/Bilingualist
Ask anyone at Milosi, and they will describe time as "B.M. and A.M". – Before Marlene and After Marlene. Being fluent in both English and in Spanish is a skill, but to be able to communicate trust, passion, warmth, and enthusiasm is an extraordinary gift to any company that is serious about building culture.
Working as both a field interpreter and recruiter, we describe Marlene as "the bridge" between our Hispanic and English employees. Friendly, honest and compassionate, she is a trusted ally, able to communicate training and feedback to both field and office staff. Marlene describes her happiest moments as the simple ones- with her two girls, eating ice cream and watching clouds go by.