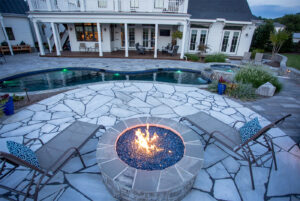 Folks, it's that time again!  Whether you love it or hate it, Valentine's Day is a week away, and like always, there's a ton of things to do in Music City. Valentine's Day is BIG business all over America, especially for our sister industry, the floral business.   Americans spend a WHOPPING 
$2 Billion dollars on roses and flowers!
Your Valentine not into flowers?  How about chocolate? 
Another $2 Billion dollars is spent on candies and chocolate. 
Even if you are not into roses and candy, there's still plenty of things to do in Nashville on Tuesday, February 14
th
.   Some places will begin celebrating this weekend.   So whether you are "Drunk in Love" or singin' "There's a Tear in My Beer"…there's something for everyone in Music City.  Here are a few of our favorite ideas here at Milosi-
VALENTINE'S FOR "DATES"
Suggested Playlist:  "Vision of Love" by Mariah Carey "Endless Love" by Lionel Richie and Diana Ross "We Found Love" by Rihanna featuring Calvin Harris Nashville may be Music City, but it is definitely Food City, too.  One of your best bets, if you are planning a romantic Valentine's night out on the town, is CITY WINERY. For $100 per ticket, City Winery is hosting a 
Valentine's Day Jazz and Pairing Dinner. 
Dinner begins at 6:00 p.m.  Hurry!  They are expecting to sell out.  For more information,
CLICK HERE!
Other great ideas include UNCLE JULIO'S in Brentwood.  (Ask for the Chocolate Pinata for dessert!)  URBAN GRUB, THE SOUTHERN, AND OF COURSE, THE MELTING POT are wonderful choices but call for reservations soon because all will sell out. How about a little culture?    
The Sound of Music
is playing at TPAC, or there's a fun Valentine's Party planned at Chaffin's Barn Dinner Theatre. How about Romance Under The Stars?  Adventure Science Center is hosting two events, one on Sunday, February 12
th
and one on Valentine's night.  Tickets are $18 per couple for planetarium members and $25 for non-members per couple.  The event includes gourmet chocolates made in Franklin, TN. Six million people will get engaged over Valentine's Day!   And in Nashville, if you just can't wait, Belmont Mansion is hosting ELOPEMENT STYLE WEDDINGS!  Yes! 
CLICK HERE for more details! 
VALENTINE'S FOR "NO MATES"
Is Valentine's Day the worst day of the year?  Do you typically send yourself flowers and go home to hug your boyfriend, Haagen Dazs??  Girl….find that LBD.  We've got you covered! Suggested Playlist:  "Before He Cheats"   Carrie Underwood "These Boots Were Made For Walkin'" Nancy Sinatra "Dangerous Woman" by Ariana Grande She's here, ladies… Ariana Grande is here and is playing in Nashville at Bridgestone Arena. There are still tickets available as of this writing.  Get the girls together and get "Dangerous"! Feelin' BITTER?  The 5
th
Annual Bitter Ball is Valentine's Day REDEMPTION Party for singles.  The Tin Roof in Midtown is completed booked out for this event. 
CLICK HERE
for individual tickets or for tables for this event.  THIS IS THE HOTTEST TICKET IN TOWN FOR SINGLES!
VALENTINE'S FOR  FAMILY "PLAY DATES"
Suggested playlist:   "Some Day My Prince Will Come"  Snow White "Can You Feel The Love Tonight" The Lion King "So, This is Love" Cinderella One of our favorite ideas for Valentine's Day is actually scheduled for
Sunday, February 12th from 1-3. 
The Owl Hill Nature Sanctuary in Franklin, TN  is hosting the Ultimate S'more's Valentine's Day Hike, complete with Gourmet Hot Chocolate and S'mores.  Tickets are $10 per person. 
CLICK HERE
for tickets and more information. Papa Murphy's is bringing back their "Heartbaker" pizza.  For those of you that like to stay home, Papa Murphy's Heartbakers are shaped like hearts and are the perfect meal, paired with  Netflix or Disney. The Nashville Zoo celebrates Valentine's Day!   Come see the Zoo dressed up and participate in Animal Enrichment Day!  The animals don't get chocolate, but they are given "treats".  Tuesday, the 14th from 9:00 a.m. to 4:00 p.m. And lastly, don't forget Breakfast in Bed.  At our home, we make bacon and cinnamon rolls in the shape of hearts.  Pinterest is a great source for inspiration for homemade fun!
From all the romantics at Milosi, we hope you get out there and share the love!