Backyard Design Tips to Create Privacy: The Dearmin Project
Residential neighborhood backyard design can make privacy hard to come by, especially in hilly Middle Tennessee. Recently, we took on an outdoor living design project for clients in a Hendersonville neighborhood who were seeking privacy in their outdoor space. Their home is situated at the top of a hill, and their raised deck could be viewed directly from their neighbor's property.
The elevated deck took up a significant amount of their backyard, but could only provide them so much patio space for their outdoor living area. Our clients dreamed of privacy for entertaining, relaxing, and dining, so they reached out to the Milosi team to bring their dreams to life.
The amount of privacy you have in your outdoor living space can drastically influence how much you enjoy spending time outdoors. In residential neighborhoods privacy is harder to come by. A landscaping company with fully-licensed contractors, like Milosi, can help you create an outdoor space you enjoy being in, no matter what your backyard design challenges are.
Here are our top recommendations for increasing privacy in your backyard design.
Backyard Design: Grading
A fully-licensed landscaping company like Milosi can address the grading and elevation changes in your outdoor space to adjust the privacy of your home. Generally, lowering the elevation of your yard or deck can help get you out of your neighbor's view over the fence.
The Dearmin project was a great example of how removing an elevated deck and replacing it with a more even, ground-level patio enhanced privacy and even increased the amount of usable outdoor living space for the family. By making the entire yard an even elevation, we were able to add in a firepit, several seating areas, a reading nook, a garden, and a grilling station in place of their old deck.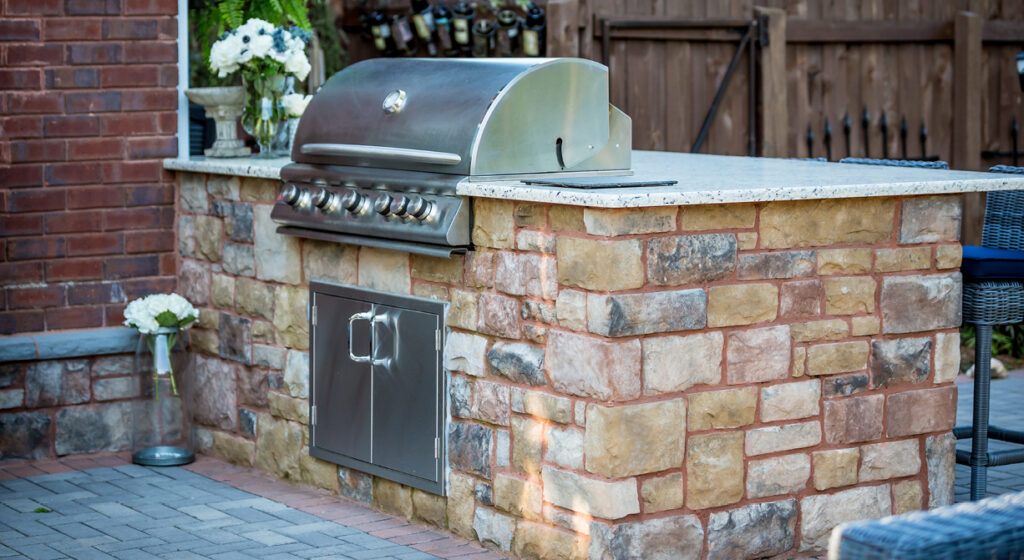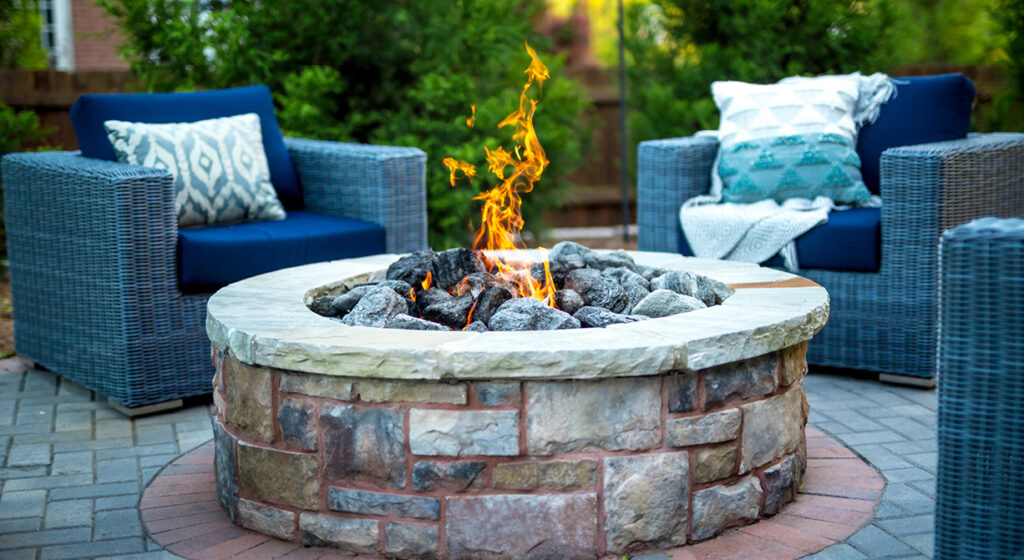 Backyard Design: Covered Spaces
A covered patio or deck not only puts a roof over your head, but it also will also add an extra layer of privacy between you and your neighbors. If your neighbors' yards are at a higher elevation where they can peer down into your outdoor space, a covered patio will increase your privacy, while also providing protection from the sun. Utilize a covered patio or pergola to create a barrier to provide shade and block the view of neighbors.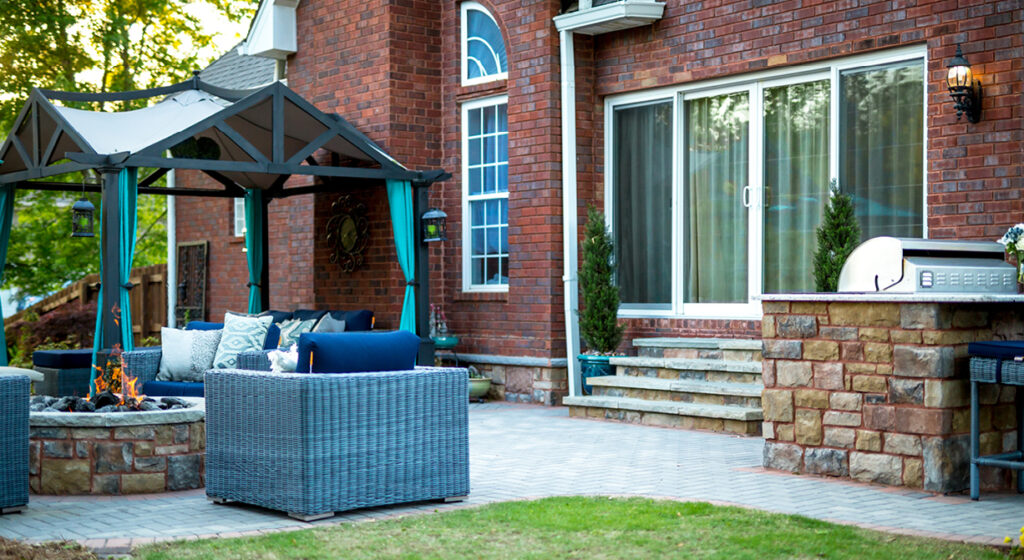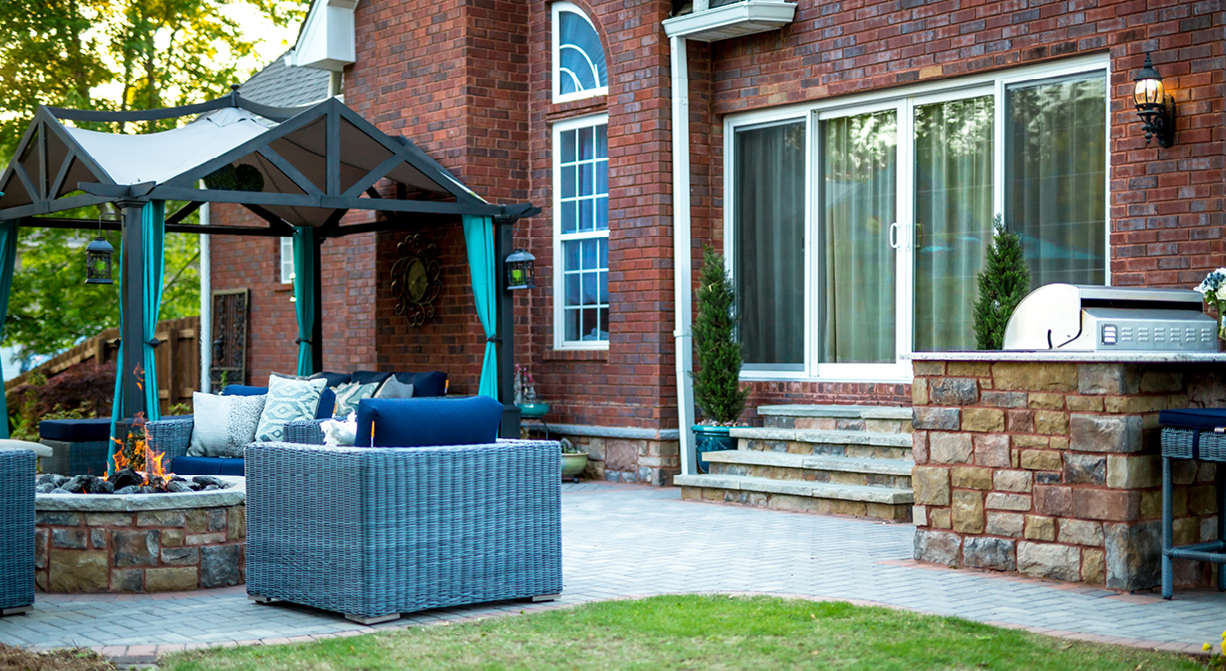 Backyard Design: Placement of Features
Moving existing features of your outdoor living design to new areas within the yard can drastically improve your privacy. On the Dearmin project, a secluded reading nook was an important feature of the outdoor living space we designed. Placing it in a quiet garden away from the fence created a peaceful place to relax in the middle of a busy neighborhood.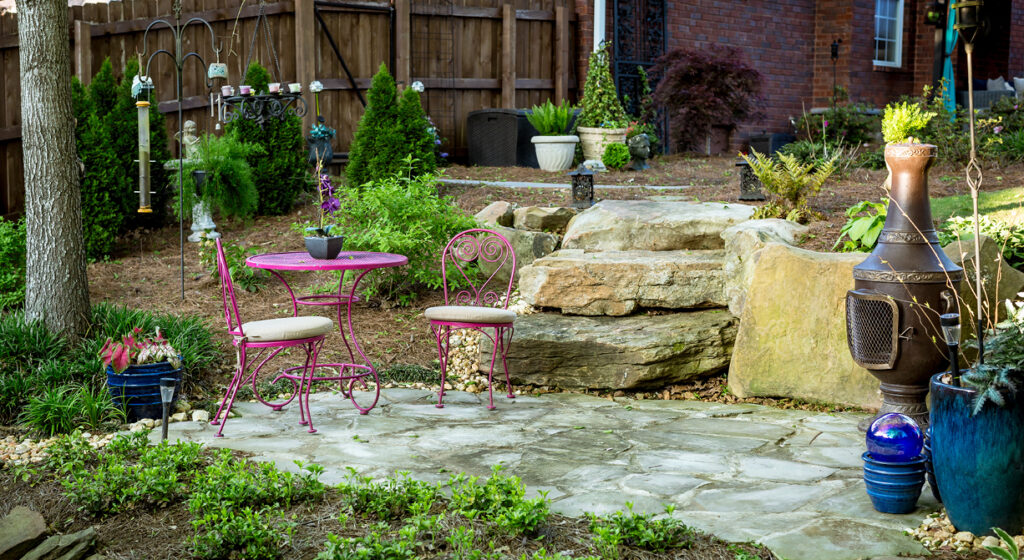 Investigate your outdoor space to identify areas of the property that are less visible, and seek to develop those areas to serve your outdoor living needs.
Backyard Design: Landscaping
Landscaping with trees and hedges is another great way to divide your space and create a sense of privacy in your backyard. Milosi, an elite landscaping company, can help you choose plants that will provide privacy year round, like evergreens, that won't leave you exposed in the winter. Trees can be placed for shade, on property lines, or outside the windows where increased privacy is desired.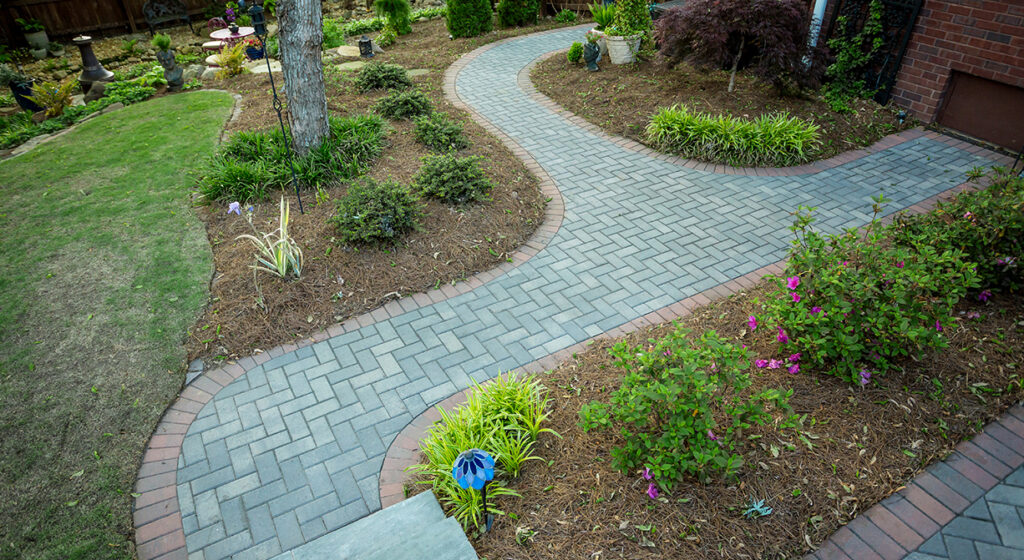 Is a lack of privacy keeping you indoors? Give Milosi a call today to get started on a project to increase your privacy so you can start enjoying your outdoor space.