Nashville Outdoor Living Spaces
Outdoor Luxury for Your Nashville Home
Imagine gathering with your friends around a hand-crafted stone fireplace on the custom paver patio behind your home. Or enjoying a family cook-out in your new outdoor kitchen featuring beautiful granite countertops, built-in grill, wet bar and wine cooler. Maybe you want a custom-designed pool that your grandchildren will adore – or a gorgeous, relaxing outdoor spa for yourself. Milosi offers you outdoor living spaces that can include all this and so much more.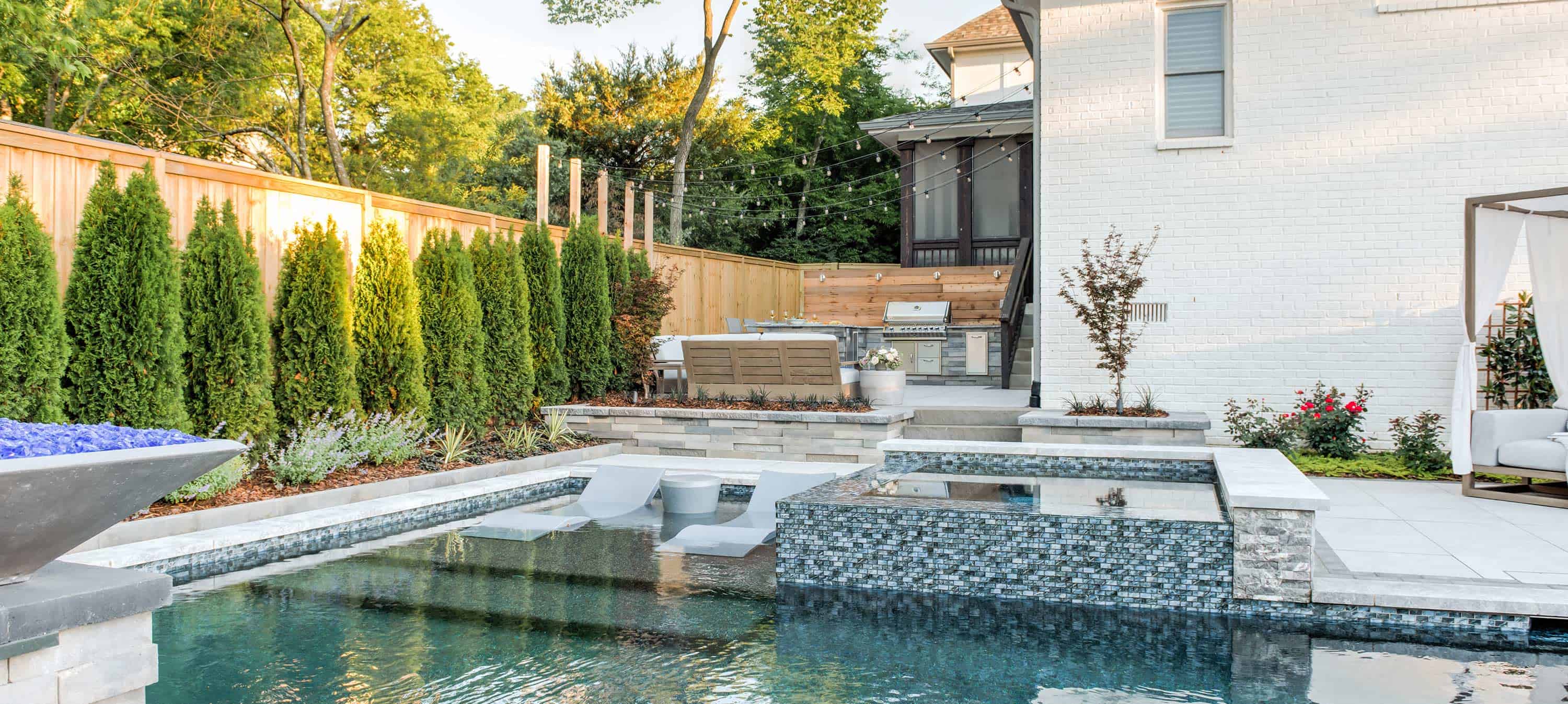 Create Your Storybook Space
Our team of experienced professionals will create a customized plan for your project. After the plan is complete, your designer will create a "storybook" that includes 3D renderings and virtual videos that will give you a detailed, immersive look at your future outdoor living spaces. This brings your vision to life and allows you to see your design in action. It also lets you get a feel for how the space can function for you and your family.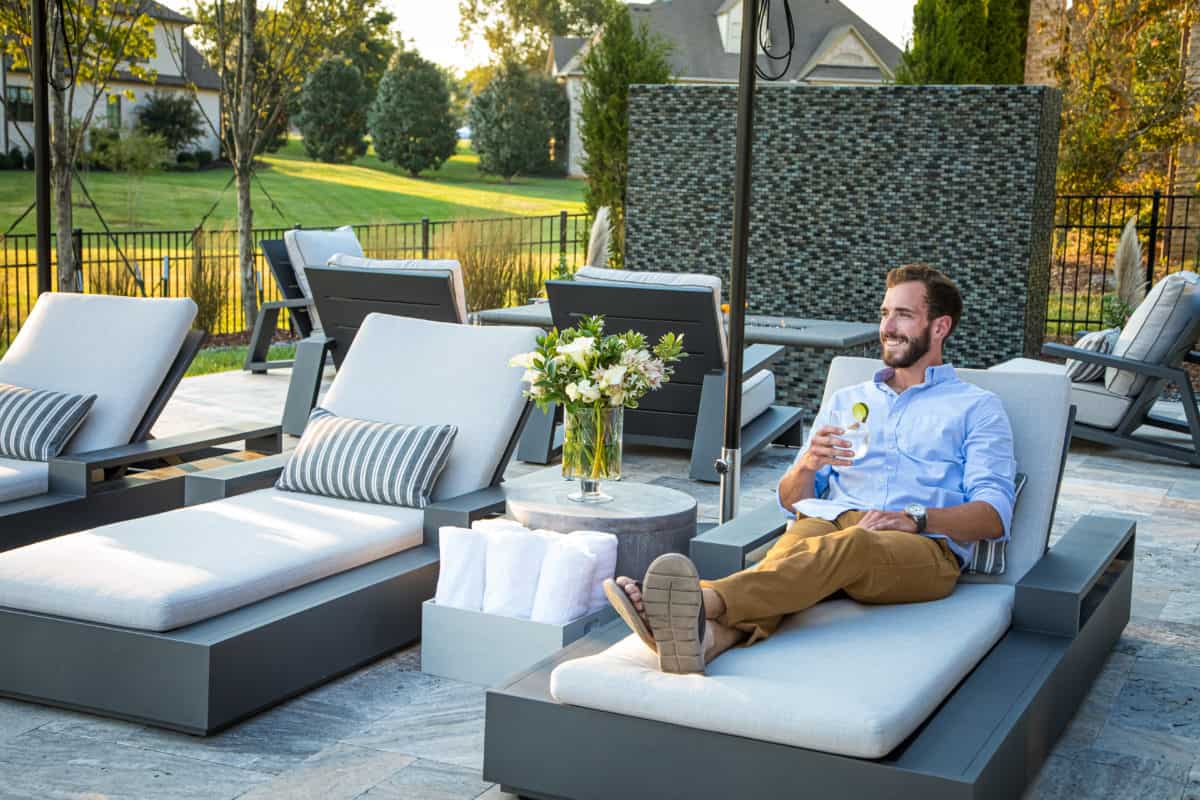 Peace of Mind & Place.
Upon approval of the plan, our fully licensed contractors will build your dream outdoor living space. You'll have the peace of mind that comes with only having to deal with a single contractor – and our team will be readily available should you have questions or concerns.
With Milosi, your outdoor living options are virtually endless – including landscaping, hardscaping, custom lighting, swimming pools, spas, outdoor kitchens, fireplaces, fire pits, retention walls, seating, dining areas and much more.
Hardscapes in Nashville, TN
Utilizing natural elements such as river rock and field stones, hardscapes add visual interest as well as texture and depth to your outdoor masterpiece. Courtyard walls create privacy to your property boundaries while walkways and pathways provide accessibility. Nashville Hardscaping offers a low maintenance solution to outdoor living.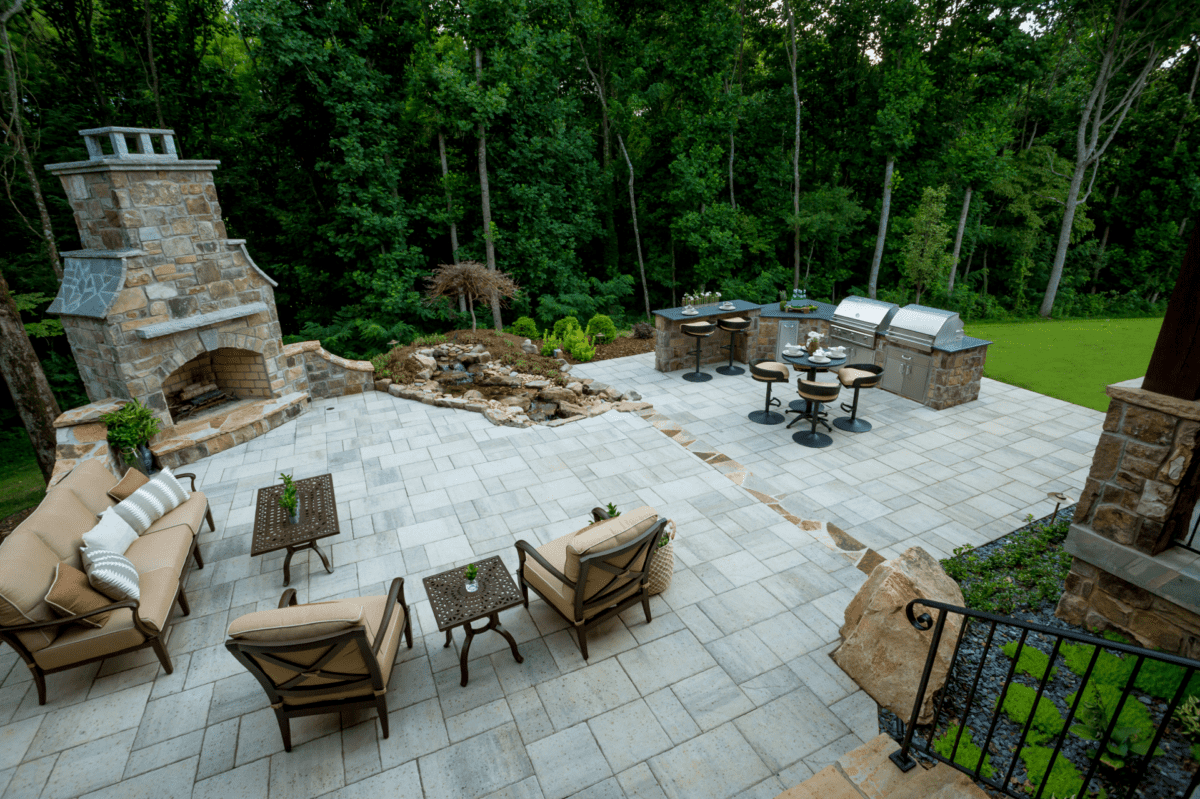 Nashville Retaining Walls
Add both style and function to your Nashville project with seating and retaining wall installation. Load bearing retaining wall installation, including the construction of garden retaining walls hold back a vertical face of soil that would, without adequate retention care, slump, slide or move to a more natural slope. Frequent elevation changes are common in Tennessee, and small retaining walls can provide proper drainage.
Decorative retaining walls are primarily used as a beautiful visual enhancement to your overall outdoor living design. Courtyard walls often add privacy and mark property boundaries. Seating walls, architectural pillars, and benches are just a few of the many options Milosi offers.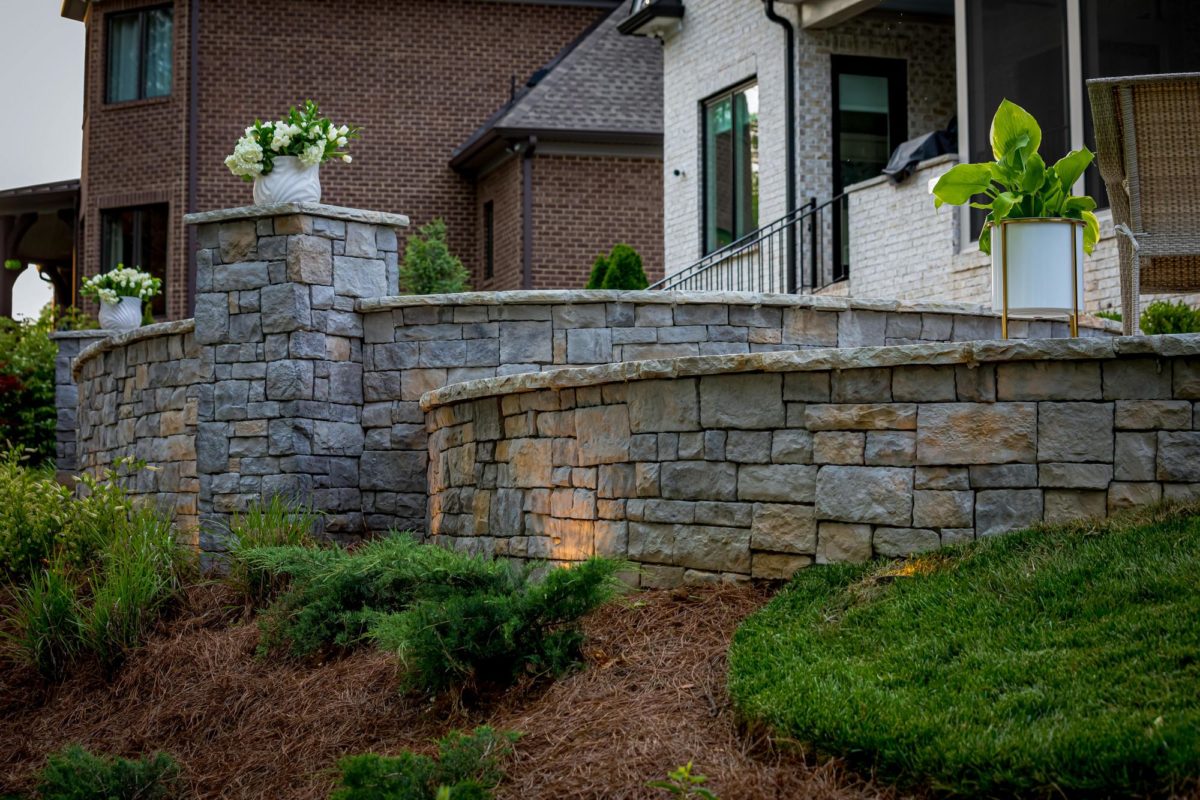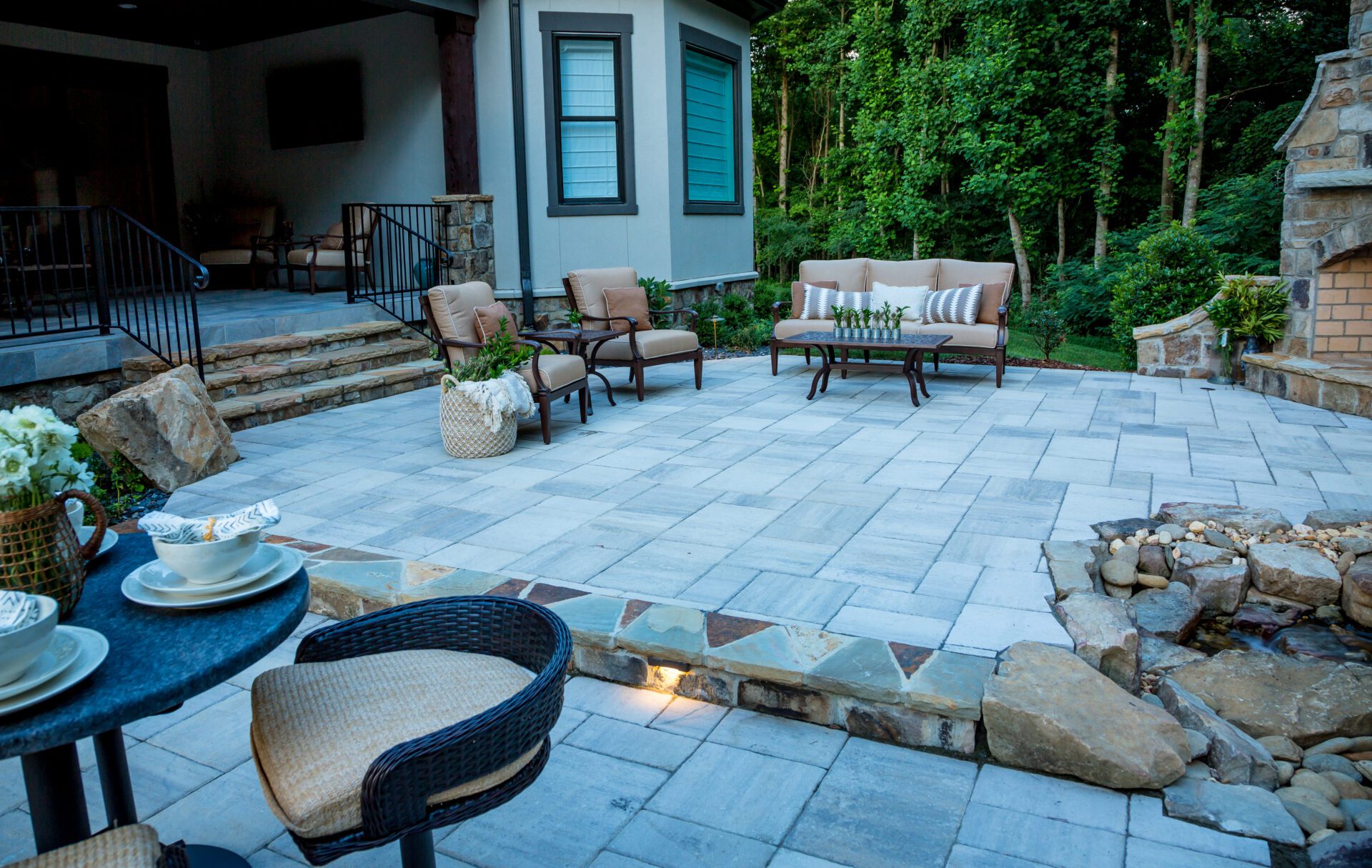 Pavers & Patio Builders in Nashville, TN
At Milosi, our patio designer and builders in Nashville, TN are committed to making sure that our clients truly love their outdoor space. Our team works together to provide you with an outdoor living area that is perfect for spending time together or enjoying a moment of solitude. Pavers and patios allow us to carve paths through your yard and to provide you with a platform for entertaining.
Our professional installation crews and patio builders will ensure that your outdoor pavers are installed correctly from the beginning. We use appropriate landscape barriers to reduce the infiltration of weeds, and we'll compact the soil and plan for healthy drainage. Our paver and deck designer is on hand to help you select color variations that seamlessly blend your home and your new outdoor living space.
Contact us today to schedule a consultation with a landscape designer who can help you create a beautiful, stylish landscape that complements your home.