Landscaping and Lighting
Landscaping and lighting are the elements that put the final touch on an outstanding property. Distinguish your home with thoughtful lighting that highlights the design and beauty of your home while providing safety and visibility for your family. Landscaping elevates the curb appeal of your home with expertly manicured soft scales and plantings. Comprehensive Landscaping and Lighting transforms your home to a comprehensive oasis from all angles.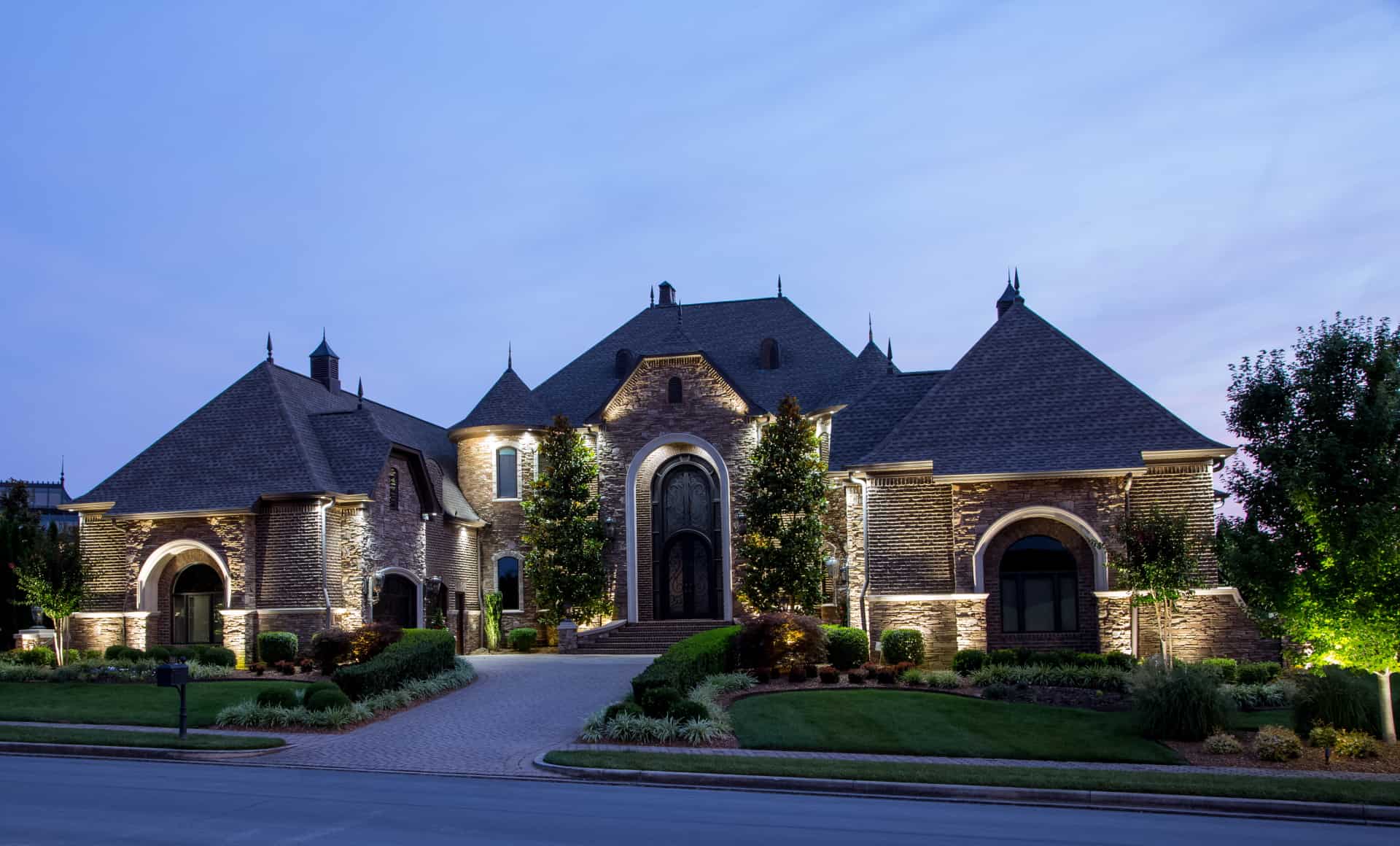 Landscaping
Curb appeal matters! Thoughtful landscape design can add more value to your home or commercial property. It is one of the few investments with an immediate return that will increase over time.
No matter the size of your project, our talented team will find just the right practical, aesthetic, or innovative solution to your landscape needs through our methods of expert consulting and elegant design. A landscape design and execution professional will create a compelling space that beckons you to your outdoor space.
We can start by laying a lush, green foundation and then using seasonal color to draw interest. Planting trees and shrubs provides privacy while defining certain zones within your space.
Additionally, as skilled craftsmen, we can assess your property and provide landscape solutions that are best suited to thrive here in Middle Tennessee, all while navigating restrictions.
Lighting
Lighting is a thoughtful way to enhance your property's curb impact while adding additional security.
We can add lights to your walkways and driveways to assist in navigation, or we can add additional lights to your property to ensure each entrance is illuminated properly, and all areas of your yard are visible. We offer lighting enhancements that upgrade standard incandescent bulbs to LED options.
Lighting allows you to create an atmosphere for every occasion, fully maximizing the potential of your outdoor experience.
Contact us today to schedule a consultation with a landscape designer who can help you create a beautiful, stylish landscape that complements your home.