Residential Landscaping and Lighting in Nashville
Landscaping and lighting are the elements that put the final touch on an outstanding property. Distinguish your home with thoughtful lighting that highlights the design and beauty of your home while providing safety and visibility for your family. Landscaping elevates the curb appeal of your home with expertly manicured soft scales and plantings. Comprehensive Landscaping and Lighting transforms your Nashville home to a comprehensive oasis from all angles.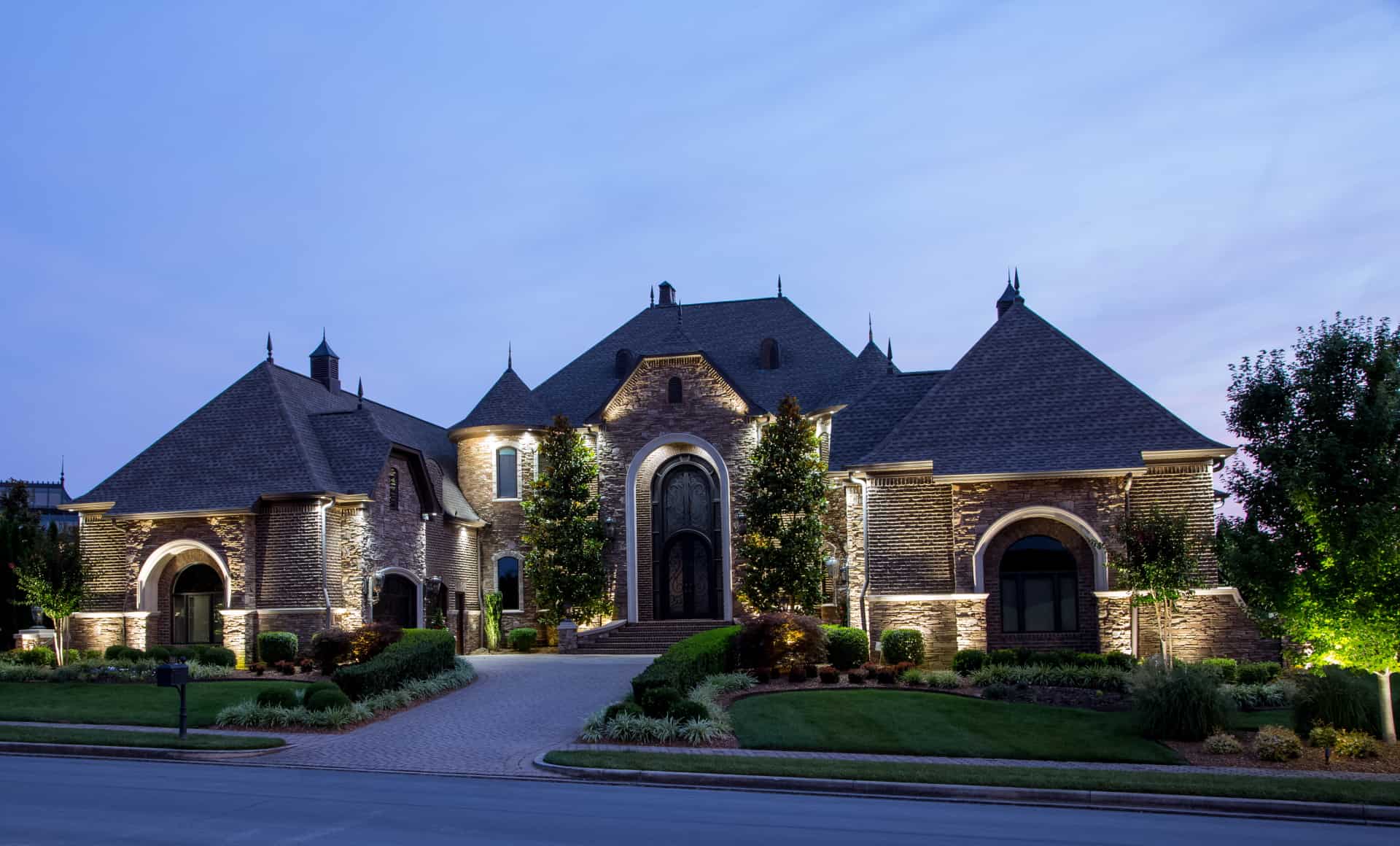 Nashville Landscaping
Curb appeal matters! Thoughtful landscape design can add more value to your home or commercial property. It is one of the few investments with an immediate return that will increase over time.
No matter the size of your project, our talented team will find just the right practical, aesthetic, or innovative solution to your landscape needs through our methods of expert consulting and elegant design. A landscape design and execution professional will create a compelling space that beckons you to your outdoor space.
Residential Landscaping
We believe that beautiful landscaping is an extension of your home. Additionally, our residential landscaping incorporates your style, tastes, and the uses you want for your outdoor space into your design. Most importantly, we want our residential landscaping services to create outdoor spaces you love to be in. Creating a custom space tailored to your home is our goal.
After all, your outdoor space is a gathering place for you, your family, and your friends. Your outdoor space can be anything you dream, full of lush lawns, beautiful gardens or shady trees. If you need space for family sports or a beautiful oasis for relaxing at the end of a long day, Milosi can create the residential landscape of your dreams.
Landscape Installation
The landscape installation process entails the work that goes into transforming your outdoor space. Together, our team represents 50+ years of experience in the landscaping industry, strengthened by our dedication to our clients. We prioritize client care throughout each project. You will see and feel the difference when a Milosi crew steps on your Nashville property.
Nashville Landscape Architects
At Milosi, we know that the success of each project depends on our ability to plan ahead. That's why our design process results in a professional, detailed project vision. We want to protect both the health of your plants and your investment in your landscape.
Our designs are available as 3D renderings when requested. Here, we can provide you with an immersive look into your future outdoor oasis. Once the plan is approved, our Nashville landscape architects and installers will make your outdoor dreams become a reality.
We employ a team of architects, horticulturists, and installers who are known region-wide for their skill, craftsmanship, reliability and attention to customer care. If you're searching for the right team to handle landscape design on your property, contact us today.
Nashville Landscaping Projects
Lighting
Lighting is a thoughtful way to enhance your property's curb impact while adding additional security.
We can add lights to your walkways and driveways to assist in navigation, or we can add additional lights to your property to ensure each entrance is illuminated properly, and all areas of your yard are visible. We offer lighting enhancements that upgrade standard incandescent bulbs to LED options.
Lighting allows you to create an atmosphere for every occasion, fully maximizing the potential of your outdoor experience.There are many aesthetic and beautiful reasons to install outdoor lighting, but there are just as many practical uses. Outdoor lighting extends the usable square footage of your home, opening up your deck, porch, patio, or outdoor kitchen for nighttime entertaining. Lighting also illuminates pathways and sidewalks for walking safety, and trespassing and theft are discouraged by well-lit garages and side gardens.
Lighting Design
The design process begins with a physical inspection of the property notating all entry points, driveways, walkways, etc. The color of the home is taken into consideration as whiter exteriors evoke more light. All physical features of the home and property are evaluated along with routing options and accessibility to power. A main focal point is then determined for accent lighting.
If the landscaping is the focus, we look for specimen trees, areas of interest, boulders, outdoor art etc. We also look for opportunities to add path lighting to walkways.
Maintaining Lights in Nashville
LED low wattage lighting is a wonderful investment that comes with a 5-year warranty. Newer lighting systems require less maintenance and upkeep. Our team of lighting technicians are trained however to service and maintain any existing lighting system and can provide custom maintenance plans.
Nashville Landscape Lighting Projects
Contact us today to schedule a consultation with a landscape designer who can help you create a beautiful, stylish landscape that complements your home.