How We Maintain Elite Middle Tennessee Landscapes
Our landscape maintenance services are available to homeowners throughout Middle Tennessee. Looking for outstanding customer service and practical landscaping solutions? We offer a complete suite of landscape maintenance services on a regular schedule to keep our clients' outdoor spaces looking polished year-round.
Since our team can handle all aspects of maintaining your outdoor space, we'll schedule services as needed based on appropriate timing. This means that you won't have to juggle the scheduling of several services with various vendors.
Here are some of the benefits to working with an elite landscaping services provider like Milosi.
Regularly Scheduled Services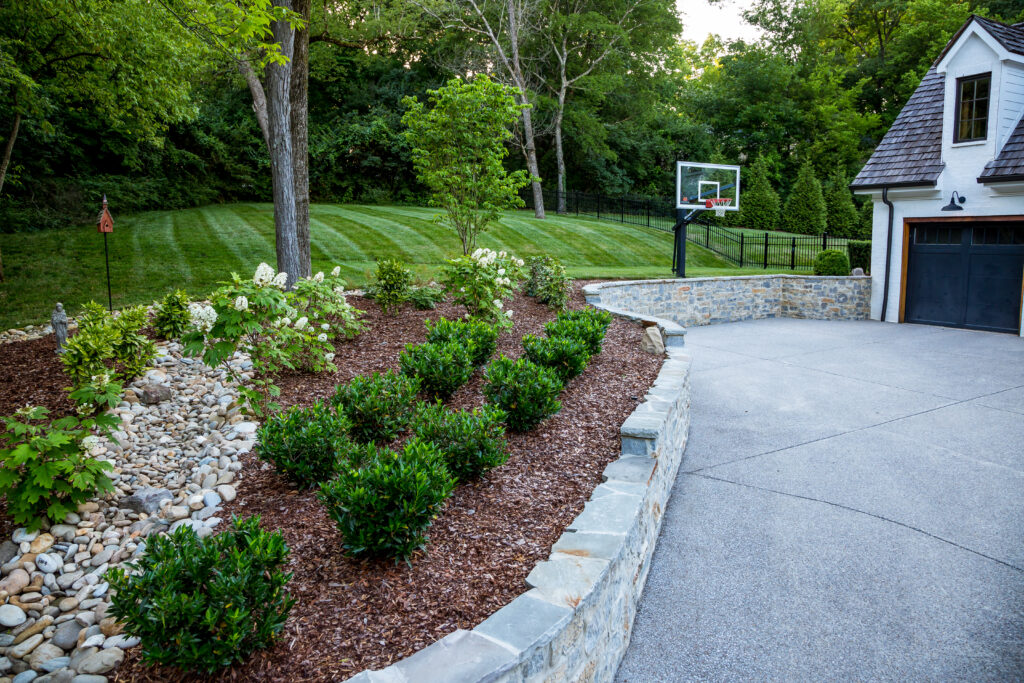 Our landscape maintenance customers receive regular turf maintenance as well as seasonal services like color rotation for flowers, general plant care services, mulching, weeding, and even regular lighting and irrigation maintenance.
When you become a client of Milosi's landscape maintenance services, we incorporate your property into our regular horticulture calendar. This is our 8-week cycle of seasonal landscape maintenance services. Each service is tailored to fit your space and your landscaping needs, whether it's just regular mowing, or regular pruning, mulching, and more.
Our horticulture calendar gets your services scheduled automatically, so you can rest assured your lawn will be serviced in a seasonal, timely manner without having to schedule each service date.
A Dedicated Customer Relationship Manager
At Milosi, we assign each of our maintenance customers a customer relationship manager. Your assigned relationship manager will be familiar with your property and will keep track of your maintenance services.
Your customer relationship manager (CRM) is your go-to contact for your maintenance. They are available to assist you with billing, scheduling adjustments, or any updates or changes to your regular services. Need to switch up your seasonal color, add more sprinklers, or re-schedule your service? Your CRM is always just a call away.
Your CRM will also reach out to you on a regular basis to remind you of upcoming services and notify you of any changes you can expect to see afterward.
With this contact, you won't ever have to rearrange your schedule to meet us in your yard on the day of your service. We want all of our services to be personal, accessible, and customizable, and your CRM is our way of ensuring your satisfaction with your outdoor spaces year-round.
Professional and Experienced Crews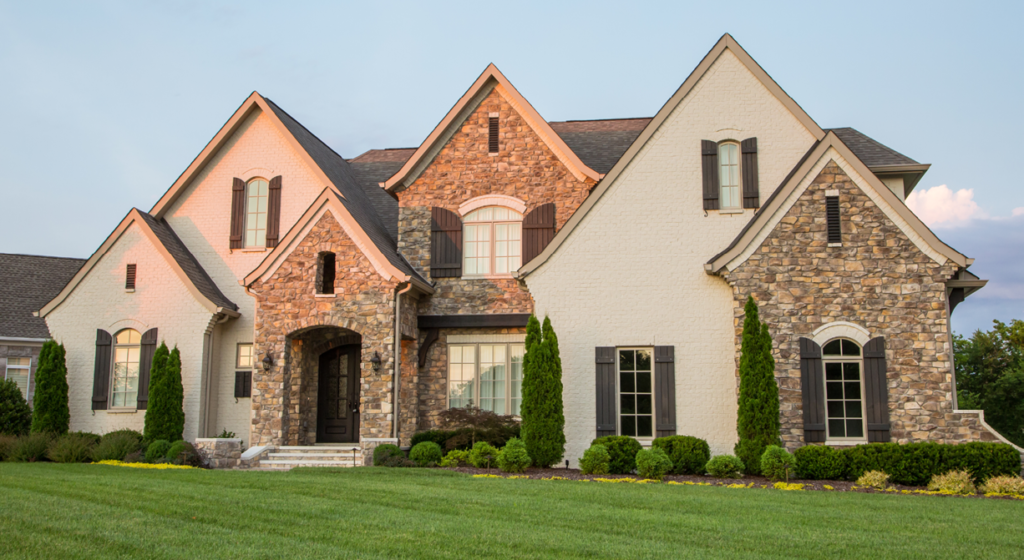 Each of our landscape maintenance crews is trained specifically for the service your property requires. Every team member completes training before visiting a worksite so that we can provide you with elite landscape maintenance services on every visit. This training covers everything from plant health to best practices so we can handle any lawn care issues, diseases, or other problems while we service your property.
With every crew is a crew leader who will oversee your service and work with your CRM to ensure your maintenance is completed with the utmost professionalism and care.
One Stop for Landscape Maintenance Services
We tailor our landscape maintenance services to your specific needs. Turf care and plant care are some of our most-requested services.
Turf Care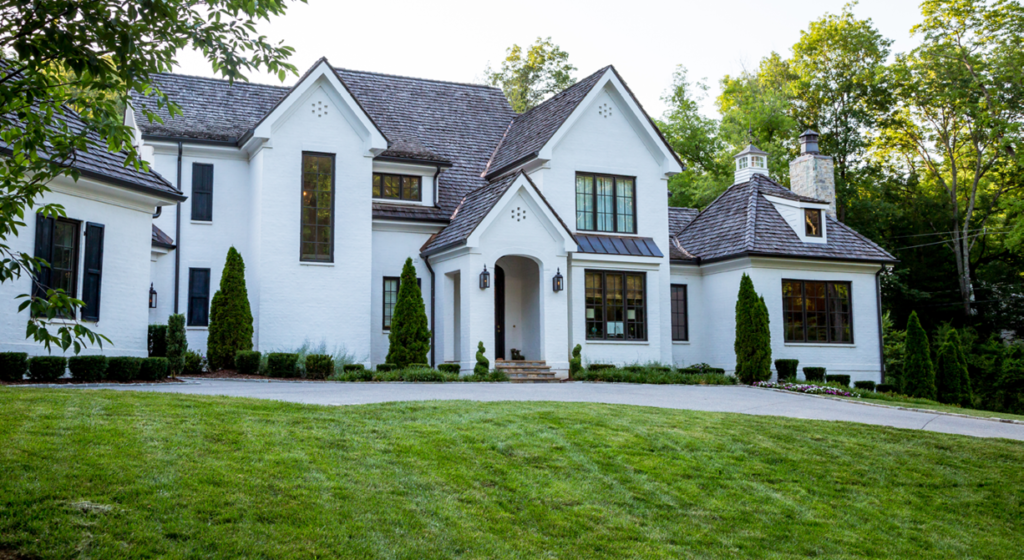 Our turf maintenance services include mowing services as well as bed maintenance, trimming, edging, watering, and aeration to keep your turf in top condition. Our turf care team provides thorough maintenance on every visit. Because we have a team of trained maintenance professionals, we are able to maintain the health of the entire yard, from the soil up. Turf care and mowing services include regular checks and maintenance on your irrigation systems to keep your grass healthy and happy year-round.
Plant Care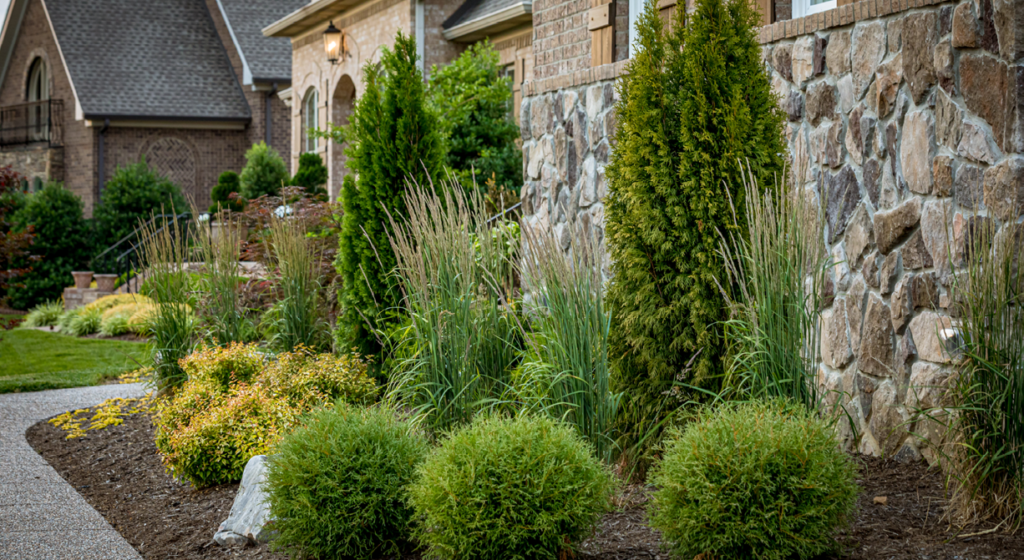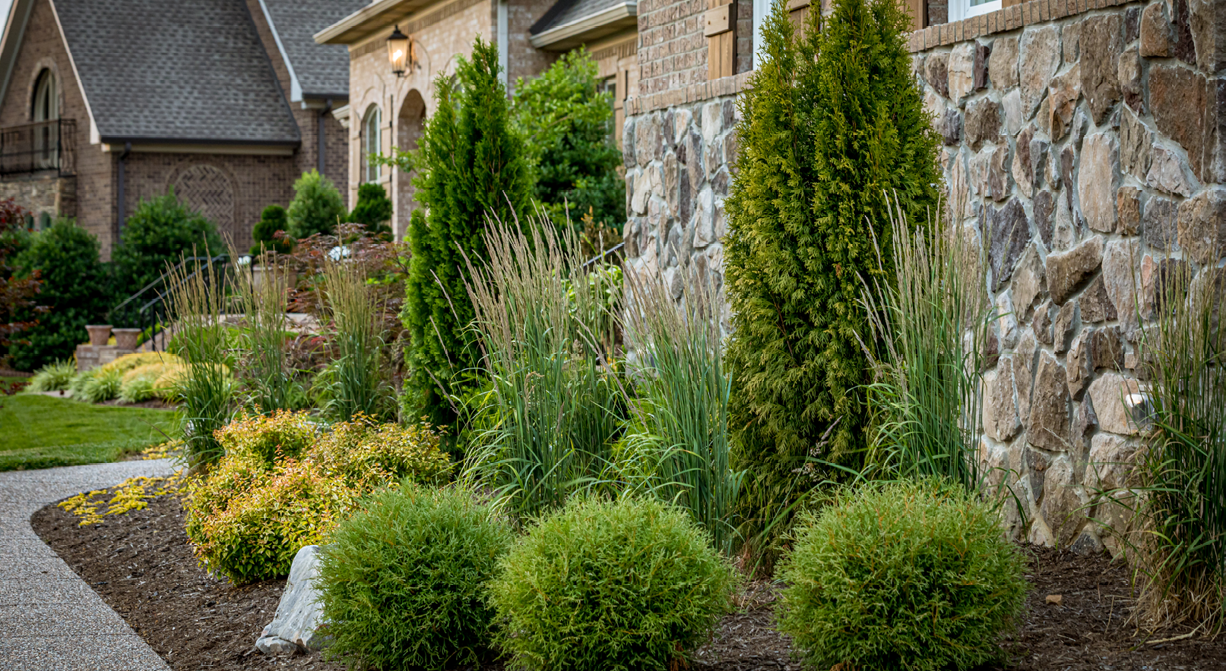 Our other landscape maintenance services extend past your lawn to your beds, blooms, and trees. Milosi also offers fungicides to treat and protect your plants from fungal diseases.
Our landscape maintenance teams are proactive and dedicated to your satisfaction so you can enjoy your outdoor spaces. Are you ready to stop worrying about maintaining your outdoor space? Let us protect and grow your landscape. Give Milosi a call today at 615-239-6405 or contact us online here.