At Milosi, a successful project is one that brings your landscaping vision to life. Knowing what you want out of your dream outdoor living space helps us design and build your oasis in a manner that will exceed your expectations.
Outdoor Living Space and Landscaping Consultation
To begin the Massa project, we talked with the homeowners to see what they envisioned for their landscape. As empty nesters, the family was looking forward to enjoying their time outdoors relaxing and entertaining family and friends. The outdoor living space needed to be able to host large parties while also maintaining an ambiance the would suit small gatherings.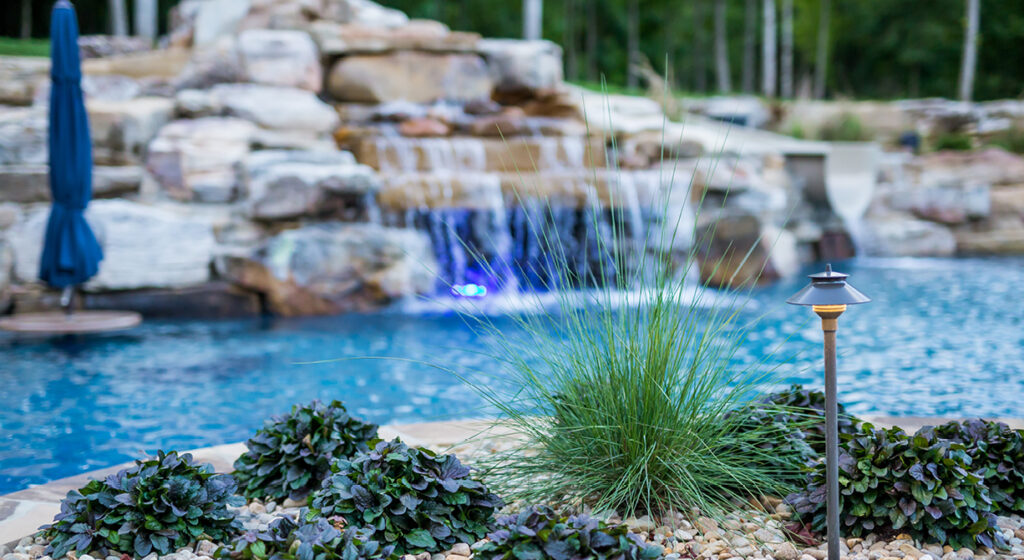 On the Massa project, we incorporated boulders and evergreen trees that would blend the landscape design into the natural treeline and make the space feel both expansive and cozy for our clients.
There were many features we wanted to include for the family. Ultimately this project focused on landscape design, an outdoor kitchen and fireplace, pool lounge areas, a spa and sauna, walkways and patios.
To incorporate so many various new elements in a manner that would make sense with the property as a whole, we utilized hardscaping materials and styles that aligned with those already used on the exterior of the house. This gave their outdoor space a consistent feel so that it seemed like the new additions had been there all along.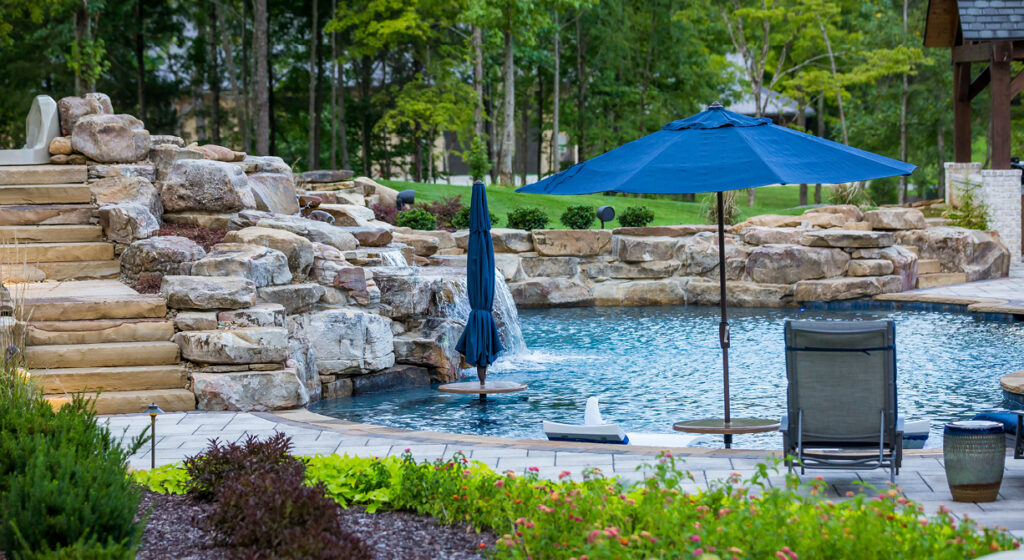 Another thing we considered before the onset of the project was outdoor maintenance. We discussed with our clients the level of ongoing landscape maintenance they were willing undertake.
In this case, our clients wanted Milosi crews to maintain the landscaping. This landscape maintenance service would protect their investment by preserving the health and beauty of their dream landscaping.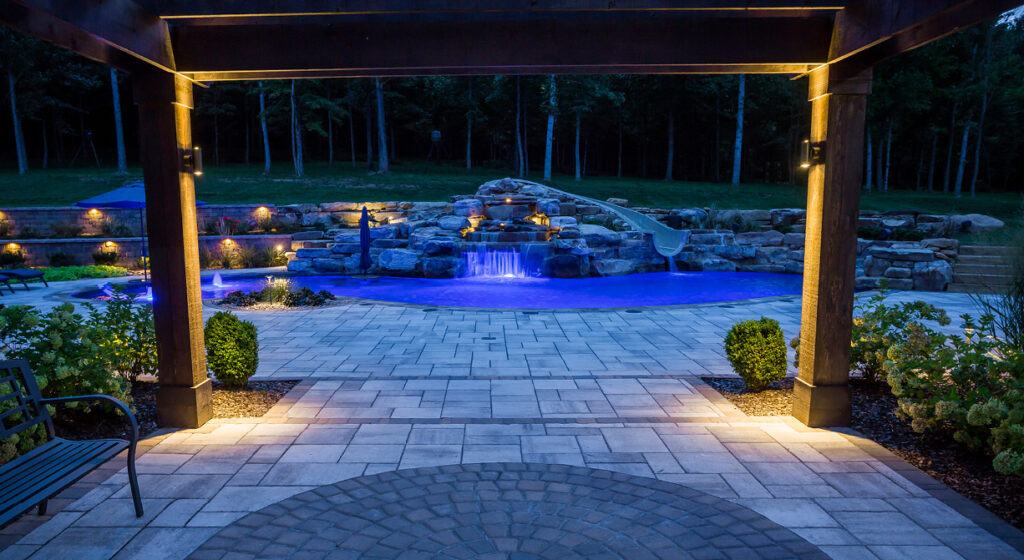 As we knew we would be able to properly care for the landscaping for the foreseeable future, we were able to incorporate beautiful elements into the outdoor living space, even though they would require a bit more maintenance.
The resulting outdoor living space we created for the Massa project is an amazing oasis, available to the family, right in their backyard. It enhances the beauty of their home, while providing them with increased living area. There is nothing that compares to an outdoor living space designed and built by local, professional landscape architects and horticulturists in Middle Tennessee.
If you're interested in creating your own outdoor oasis, there are a few things that you and your outdoor living company need to know before getting started.
Before you reach out to an outdoor living space company, we recommend you think through a few things that will help you visualize your expectations.
Your Threshold for Landscaping Maintenance
The design of your landscape will determine the maintenance that it will need. Some homeowners love spending the weekend outside, but many homeowners would rather be doing anything else. Your landscape company can help you design a landscape maintenance plan that fits your lifestyle.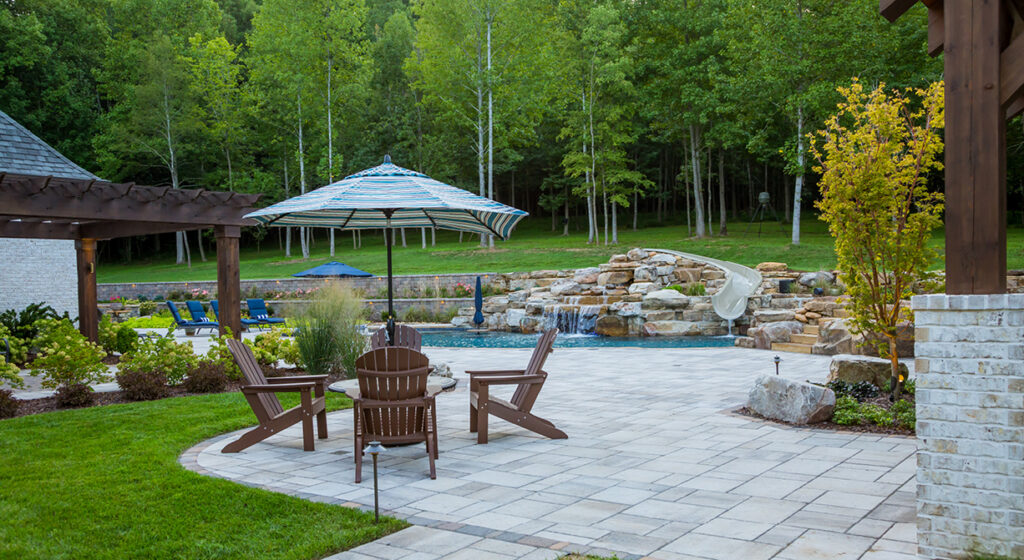 Do you enjoy mowing and weeding? Do you like watering your flowers? How about raking leaves, mulching, or edging?
How much maintenance you want to take on will impact the way we design your outdoor space. At Milosi, we offer complete monthly maintenance so you can focus on enjoying your outdoor space instead of maintaining it.
Your Style of Native Plants
One of the other big factors that you should consider is the long-term health of the plants that make up your landscape design.
For example, the environment of Middle Tennessee can host many regional species of trees, shrubs, and plants.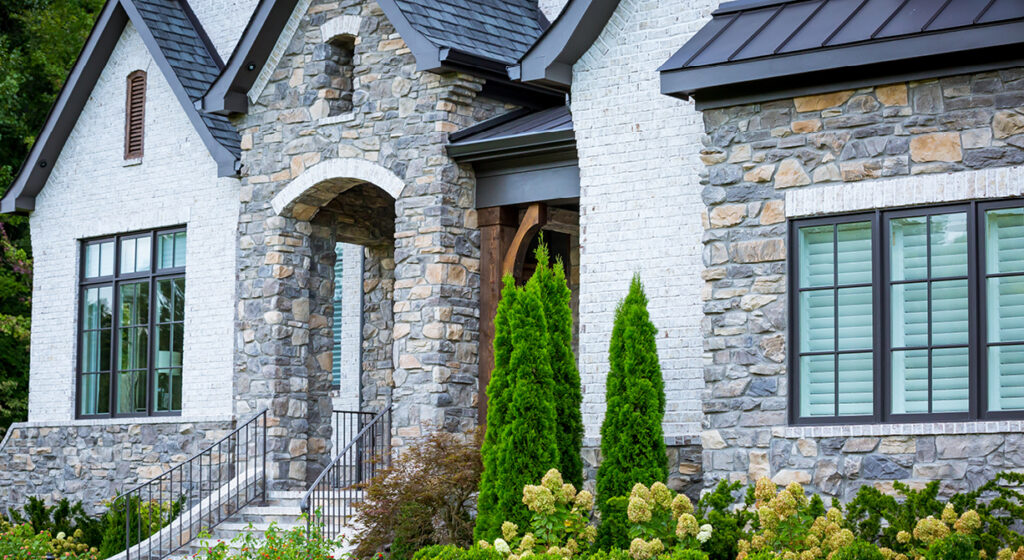 Are there particular trees that you like more than others? Do you want to see gardens of flowers in your yard, or do you want the focus to stay on a lush green lawn? Our horticulture experts can guide you through determining which plants thrive well in your area.
Keep these things in mind as you envision your dream outdoor space.
Your Lifestyle and Aesthetic
Finally, consider the style you would like to see in your space. Do you want an elevated, well-manicured estate garden look, or do you need a space where kids can play and casual gatherings can be hosted? The style of your pool, pavers, rockscapes, pergola, fireplace, and landscape design can all be created in a style you love.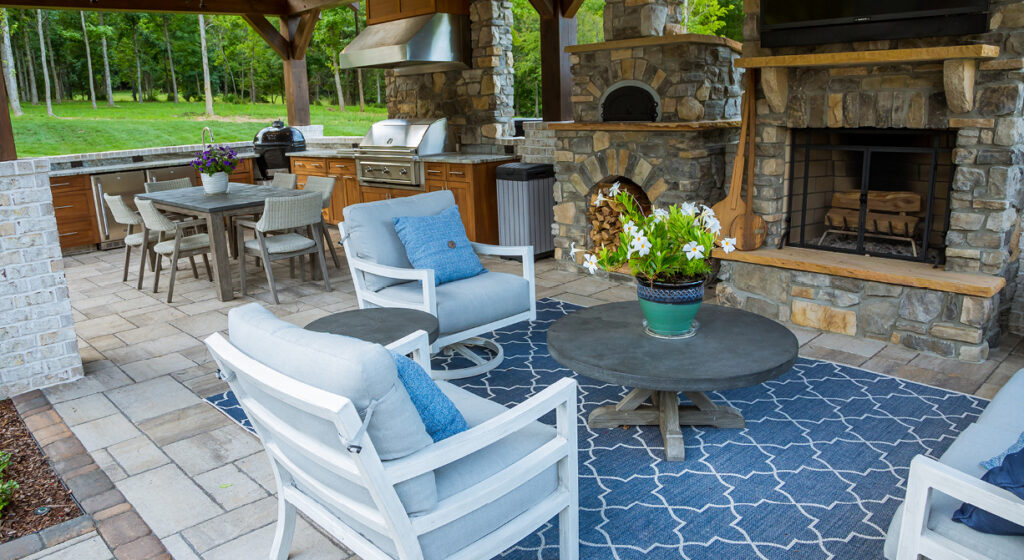 What do you envision for your outdoor living space? Whatever your vision is for your dream outdoor living space, Milosi can bring it to life. Contact us for a consultation from Milosi's team of landscape designers and fully-licensed contractors. Give us a call: 615-239-6401.