Nine Additions to Complete Your Outdoor Kitchen Project
A new patio space is the perfect blank canvas to personalize your outdoor living space for your lifestyle and tastes. When you start a custom outdoor kitchen project with Milosi, the finishing touches you add will elevate your design and set your outdoor space apart. The difference is truly in the details.
When you imagine your completed outdoor living project, what parts do you look forward to the most? Do you want to enjoy your outdoor living space early in the morning or late at night? Do you need lighting at night or shade for the sun? Does your outdoor kitchen need an outdoor dining table to gather around when you entertain? Read through our list of suggested additions to make sure your completed outdoor kitchen project has everything you dreamed.
#1: Landscaping
People often forget to update their landscaping while they are finishing up a hardscaping project, but Milosi can custom-design your landscape around your completed outdoor living area to highlight it. Landscaping can provide shade around your outdoor seating, seasonal color into your flower beds, and professional lawn care services to manicure your lawn into its healthiest state.
#2: Walkways
Another often-overlooked finishing touch is walkways. Milosi can help you map out logical paths through your living space to create an intuitive walkway pattern that will complement your outdoor living space.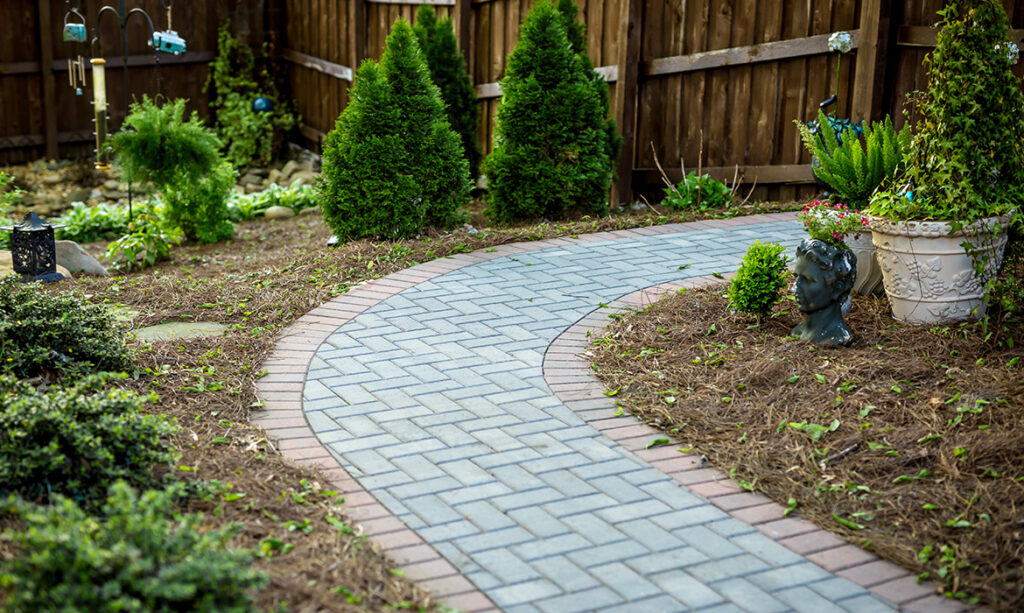 #3: Irrigation
Double-checking your irrigation plan to accommodate any new additions to your outdoor living space can keep your landscape healthy as you update your hardscape. Our irrigation specialists can create perfectly balanced moisture control systems that keep your plantings watered at your convenience.
#4: Lighting
If you look forward to long summer nights outside, Milosi can design a lighting plan to complement your outdoor space to extend the usable square footage of your deck, porch, patio, or outdoor kitchen for nighttime entertaining.
#5: Outdoor Dining
Of course, the perfect pairing for an outdoor kitchen is an accompanying outdoor dining space. Our design team can help you place a dining set, island, or bar into your outdoor kitchen, complete with any other customizations you can imagine, from pizza ovens to wine coolers, sinks, and prep space.
#6: Covered Porch and Patio
Covering your outdoor living space gives you access to it rain or shine, and adds significant usable square footage to your home. A covered living space functions as an outdoor living room, perfectly complementing your outdoor kitchen entertaining space.
#7: Firepits and Fireplaces
What's an outdoor kitchen without s'mores and fireside chats? A firepit or fireplace can create the perfect focal point for your outdoor kitchen that you can gather around all year long. If you picture casual, intimate entertaining, long conversations, and post-dinner drinks in your outdoor living space, consider adding a firepit or fireplace to your outdoor kitchen project.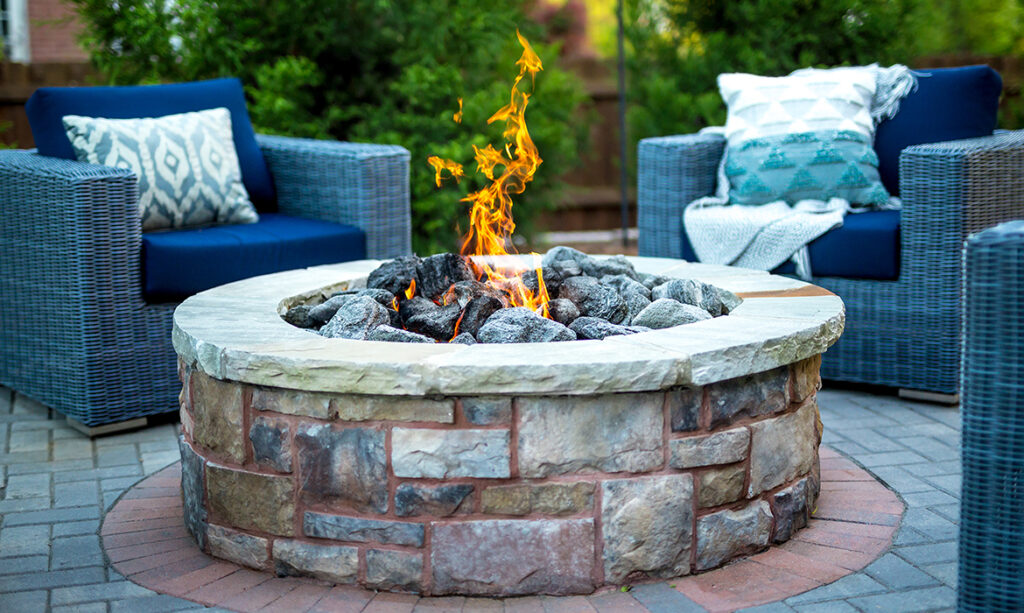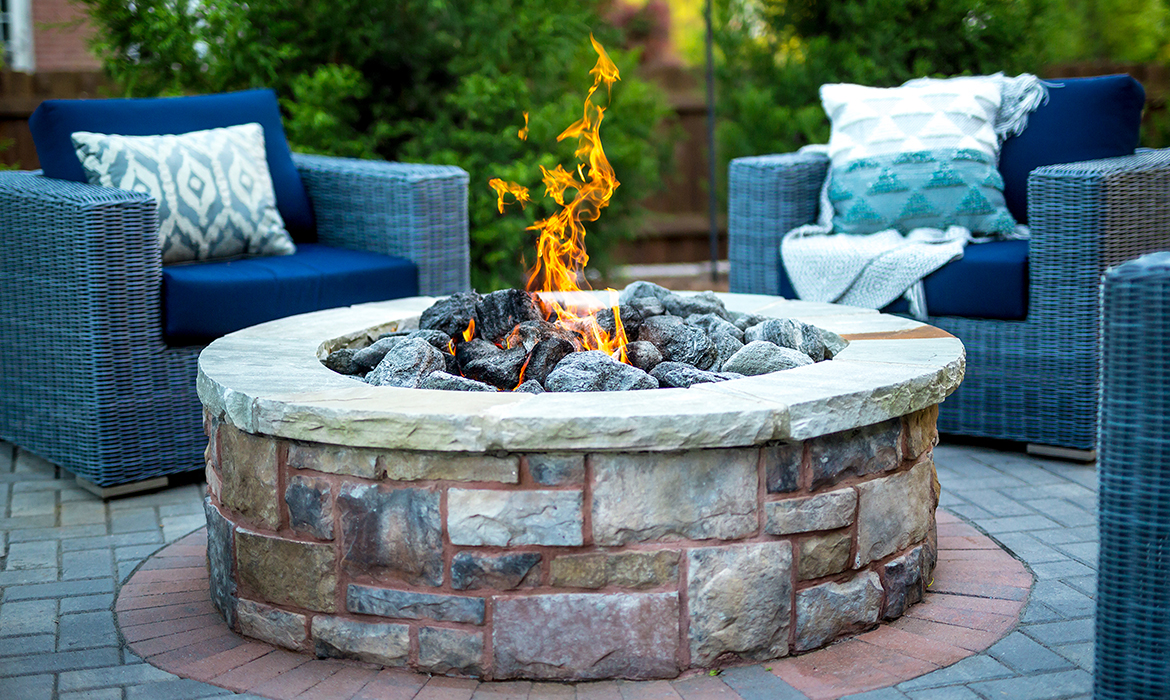 #8: Pools
A pool is the ultimate custom addition to upgrade your outdoor living into a complete outdoor oasis. Between a custom-designed pool and an outdoor kitchen, you have the makings of a weekend getaway right from your backyard.
#9: Retaining Walls
Lastly, if you haven't considered how retaining walls can update your outdoor living space, picture the addition of both decorative and load-bearing retention walls in your landscape. Visually, retaining walls enclose the space and separate the hardscape from the landscape. Retaining walls also provide needed separation if you have varying levels of soil in your landscape.
What finishing touches do you look forward to most in your outdoor living space? Starting an outdoor transformation with Milosi's designers guarantees your end result is a custom design, professionally built by our contractors according to the Milosi standard.
We are excited to work with you on your outdoor living project. Contact the Milosi team today, and let's get started bringing your vision to life!