Spending extended time in one place can be difficult, but now more than ever, our team of Nashville hardscape contractors and designers want to help you fall in love with your outdoor living space. Outdoor spaces bring a uniquely relaxing feeling and a place of rest that can feel like a vacation in the comfort of home. 
If you are finding yourself wanting more from your outdoor space: more things to do, places to relax, scenery to enjoy, ways to entertain, shade to nap in, or water to splash in, Milosi can design and build the outdoor space of your dreams.
Our process starts with an in-person consultation, where we take a deep dive into your lifestyle and what you envision for your outdoor space. Then, our team of designers creates a unique plan to make the most of your outdoor area to transform it into a living space you will love.
The outdoor living spaces we create are more than just a pool addition or a dining area. Our team creates spaces that incorporate luxury landscaping and custom hardscape designs together to create a completely curated space. 
Visit our portfolio to see some of the designs we have brought to life for our neighbors in Middle Tennessee.
Add a Custom Pool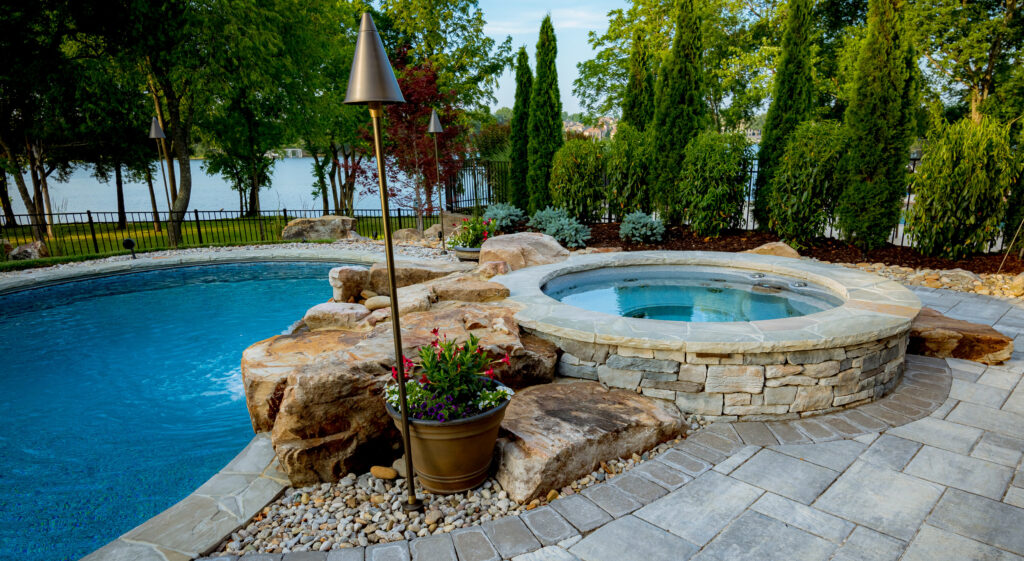 With public pools likely to be closed this year, a Milosi pool brings the summer fun to your backyard. Pools transform a space into a luxury that can be enjoyed all summer. We have a team of licensed Nashville hardscape contractors and award-winning designers ready to create your custom pool. 
All of our pool projects include a custom, professional design. We don't want to just place a pool in your outdoor space. We want to integrate it fully into your existing landscape and hardscape.
Then, with privacy, aesthetics, and beauty in mind, we design a complete outdoor space around your pool that compliments your lifestyle and makes your dreams a reality.
Build an Outdoor Kitchen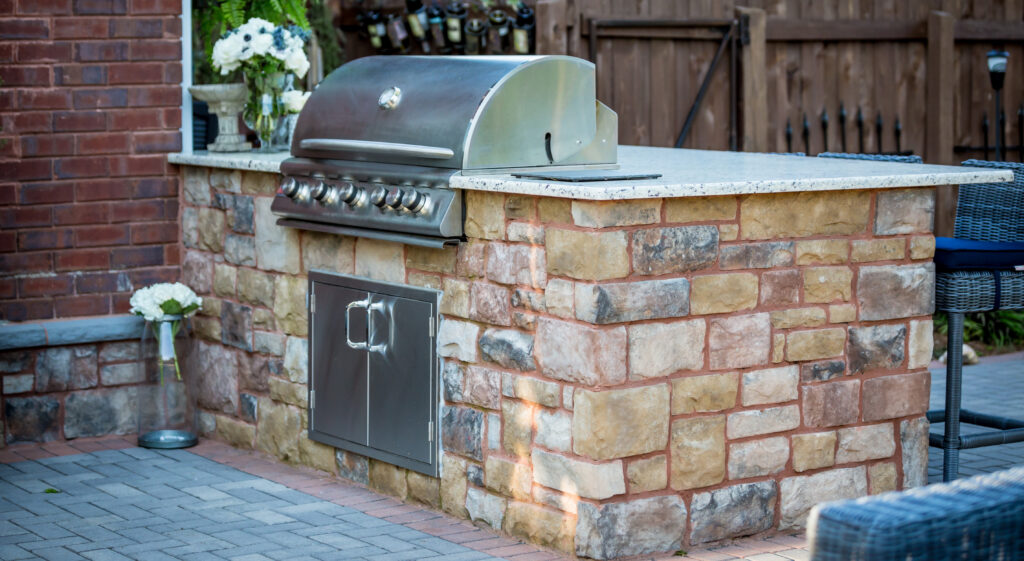 Summer grilling is here! Create a space for family and friends to gather, share a meal, and enjoy a peaceful Tennessee night.
Outdoor living spaces with outdoor kitchens can be as simple as adding a built-in grill or as elaborate as you can dream. Think outdoor pizza ovens, wine coolers, sinks and prep space, wet bars, custom grills and smokers. Features like granite countertops, dining tables, storage, fridge space, and more can be added.
Add Hardscaping, Lighting, Fire Features and More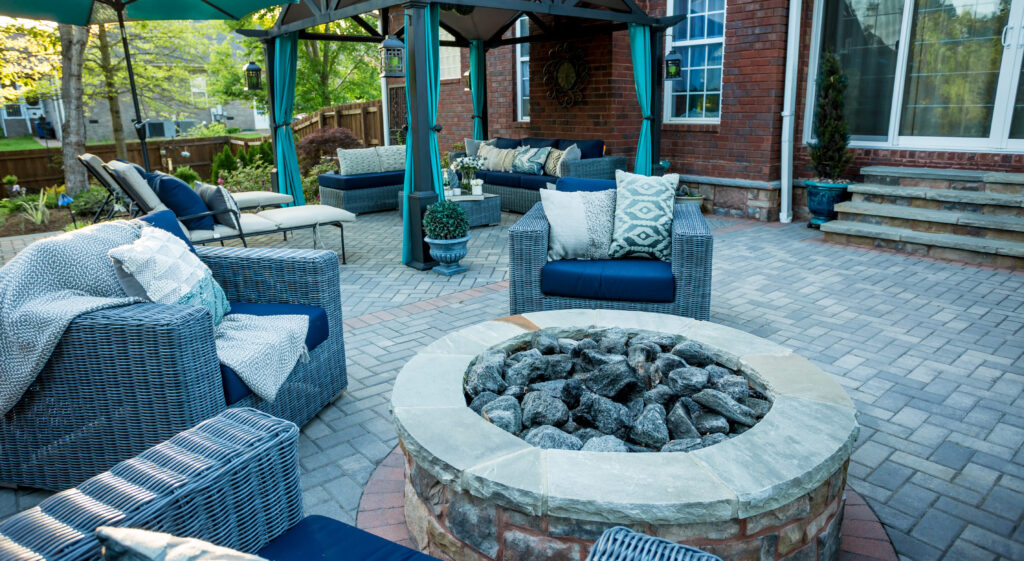 Nothing makes a Nashville night perfect quite like a flickering outdoor fire. From a fully-built out brick fireplace to a fire pit with surrounding seating, fire features can warm up your space. 
Contact our Team of Nashville Hardscape Contractors
Have an idea for your outdoor living area? Contact our team of Nashville hardscape contractors for a consultation today.